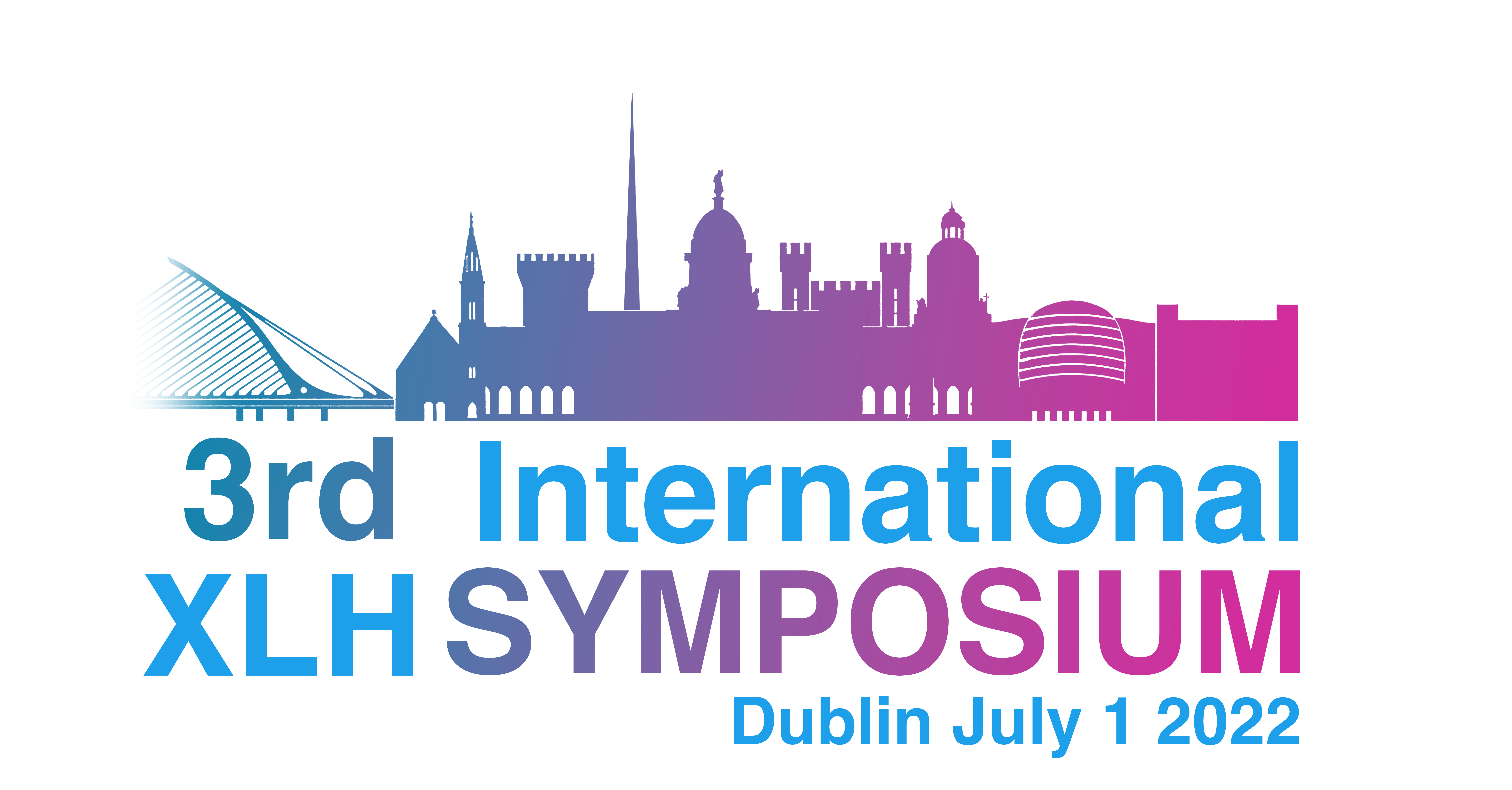 Overview
The 3rd International XLH Symposium hosted by the International XLH Alliance was held on July 1st 2022 in Dublin, Ireland.
This Symposium brought together 148 scientists and clinicians from 31 countries from a wide range of disciplines to gain a better understanding of x-linked hypophosphataemia and offer the latest in research and treatment management.
The scientific programme was designed to present researchers, physicians, and allied health professionals with the newest research, with sessions by world-leading experts.
The Symposium was organised in association with the 10th International Conference on Children's Bone Health (ICCBH) in Dublin, 2-5 July.

Scientific Programme
Introduction
Oliver Gardiner (London, UK)
Elizabeth Olear (New Haven, USA)
Session 1: Research Highlights
Signe Beck-Nielsen (Aarhus, Denmark)
Thomas Carpenter (New Haven, USA)
Session 2: Optimising the Management of XLH
We are unable to provide the recordings of this session due to the clinical nature of these discussions from moderators and panel.

Panel: Leanne Ward (Ottawa, Canada), Thomas Carpenter (New Haven, USA), Agnés Linglart, (Paris, France), Dieter Haffner (Hannover, Germany). Moderator: Craig Munns (Brisbane, Australia)

Panel: Erik Imel (Indianapolis, USA), Kassim Javaid (Oxford, UK), Richard Keen (London, UK), Maria Luisa Brandi (Florence, Italy) . Moderator: Karl Insogna (New Haven, USA)
Session 3: Biomechanics & Complications of XLH Beyond Rickets
Catherine Chaussain (Paris, France)
Carolyn Macica (Hartford, USA)
Session 4: Novel therapy/therapies in XLH
Volha Zhukouskaya (Paris, France)
Aaron Schindeler (Sydney, Australia)
Session 5: Global Health Disparities and Access to Care
Oliver Gardiner (London, UK)

A conversation with Laura Geraghty (Co. Roscommon, Ireland).
Marian Hart (Indianapolis, USA)
Highlights and Key Messages
Karl Insogna (New Haven, USA)
Full Scientific Programme
Programme Organising Committee
Agnès Linglart (France)
Artemis Doulgeraki (Greece)
Dieter Haffner (Germany)
Elizabeth Olear (USA)
Karl Insogna (USA)
Oliver Gardiner (UK)
Pol Harvengt (Belgium)
Tenna Toft Sylvest (Denmark)
Thomas Carpenter (USA)
The History of the XLH Symposium

Organized by Prof. Agnès Linglart from Hôpital Bicêtre, Prof. Catherine Chaussain from Université Paris Descartes and RVRH, the patient association in France jointly organised the first XLH Symposium held on September 9th 2016 in Paris at the the Imagine Institute. The symposium was attended by more than 130 doctors and researchers from 23 countries.

On September 26th 2018, RVRH organised the 2nd XLH Symposium at the Aigli Zappeion in Athens, Greece. It took place just one day before the 57th annual ESPE meeting. The symposium brought together experts, patients and parents from across the globe to discuss all aspects of XLH; pathophysiology and current research, clinical manifestations, challenging cases and treatment throughout the lifespan.